VIP Midlife Health & Wellbeing Club
 Most of us have stumbled towards midlife and things are not the same, most of us are dealing with issues like (weight gain both men & women) without any obvious reasons, menopausal issues, growing anxiety & stress, sleep deprivation,lack of energy  & general lack of self confidence. VIP Midlife Club is one

-stop destination for midlife health, happiness & confidence.
Does any of the following resonate with you?
Hi there, have you been on a diet roller coaster? Tried every diet possible? The 5:2s, GMs, the Paleo and so on… Did any of them work?
You have to grit your teeth through the diet, lose some weight, get some praises for your weight loss, and then in a few weeks, you are back to where you were!
Do you feel a lack of energy, you used to be  a pro at multitasking and now things seem to take longer & harder to finish & you will exhausted?
Has the stress & anxiety seem to be  a bit more pronounced , you worrying a lot more & experience stronger mood swings?
Has your self confidence hit a sudden low & trying to find an identity that is not just your work role, a partner or a parent or a son or daughter?
'Meet 49-year-old Rita, living a happy & healthy Life'
Meet 49 years old Rita. She comes back from work about 30 minutes later than usual due to traffic, but she does not have to worry about the evening meal. She prepares a healthy and delicious Mexican meal in just 30 minutes. Her family adores it, and the high protein, minerals and low carb in the Chilli are helping her lose weight! This evening she doing it is Salsa dance lessons. She can twist and turn her body now and all thanks to the regular Yoga she has been practising.
She gets her running kit ready just before her Salsa lessons as she will be running tomorrow with her running club friends under the floodlight while exchanging tips for the 10K race at the end of the month. Over the weekend, Rita decides to go shopping with her friends, she finds her old skinny jeans in the corner of her cupboard, a few sizes smaller. She tries it on for fun and woohoo! It fits her
Rita is in the verge of menopause and she has been experiencing mood swing, irritation & anxiety in the last few years and she was also experiencing sleep issues;  but thing have improved for her now. Thanks to her morning routine of meditation & breathing exercises she has got her mood swings under control & the wellbeing & fitness exercises makes her sleep like a child.
'You too can be like Rita'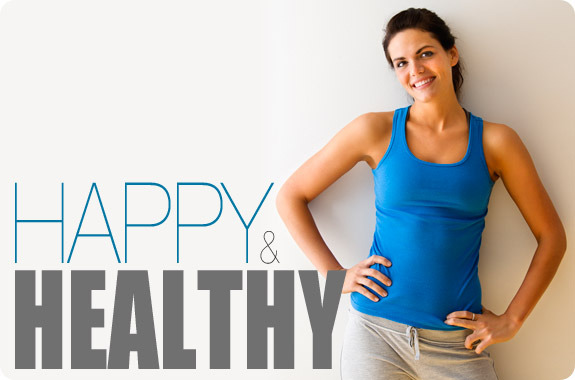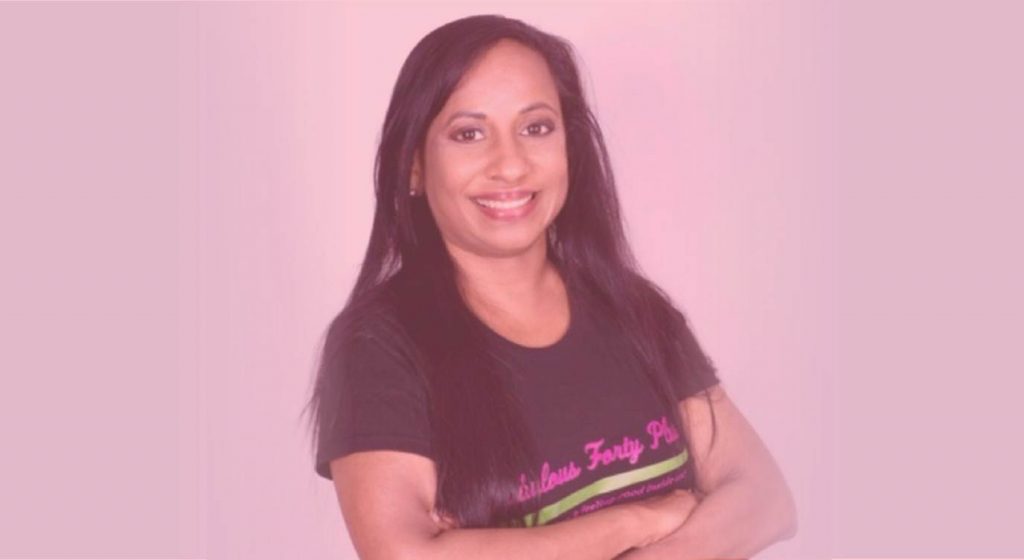 DO NOT WORRY I CAN HELP YOU!
I am not health coach that preaches and gives prescriptions; I live & breathe Rita's life for the past 5 years day in and day out by making  changes to my lifestyle that is easy and maintainable.  I have experienced significant improvement in many aspects of my life, especially a seismic development in health and fitness.
I have both lost weight and toned my body (only a UK size 8) without any extreme dieting just eating nutritious yet delicious food and finding fun ways to exercise.  I have improved my fitness drastically from being a couch potato to running a marathon in 2018 & climbing one of the highest peak in the Himalayas last year. My perimenopausal symptoms are minimal and myself confidence and self worth has improved by leaps & bounds.
I have also helped many others  including my husband to achieve their goals whether be losing weight for good or improving their fitness or improving their general wellbeing.
This year I also qualified as  a CERTIFIED HOLISTIC HEALTH PRACTITIONER
&
HOLD A DIPLOMA IN FITNESS & WEIGHT LOSS
A CERTIFIED WEIGHT LOSS COACH
Hence this idea of a VIP Midlife Health & Wellbeing Club
I am excited to introduce this membership platform that keeps giving month after month and year after year, that will travel with you through your midlife at an very affordable price.
WHAT DO YOU GET FROM THIS HUB
I started working with Raji about six months after having tried the GM diet and failing miserable, putting back more weight than before the diet; feeling the desperate need to lose the weight and feel more energetic so I could get more out of life. I did not have the guidance of a coach before and was not sure what to expect. Raji has been absolutely fabulous and has made the activity very simple and enjoyable. She is well informed in all aspects of diet & fitness. She gave me countless advice & tips that I was able to incorporate in my daily life. I really enjoy our 1 to 1 phone calls; they are appropriately structured, and we discuss my personal nutrition & fitness goals and my progress. I always feel rejuvenated and confident after the calls. The icing on the cake is that through her lifestyle coaching methods, I have also experienced a lot of personal growth from the activities that she includes as part of her coaching. I strongly advocate that anyone with a desire to improve their overall health & wellbeing work with Raji as their coach!
I started with Raji as I wanted to lose weight & get toned and be held accountable. Raji was able to help me work toward these goals by encouraging me to exercise even a little helping me realise working out does not have to take hours. Raji held me accountable for accomplishing my goals. She has also helped me move away from people that are negative in my life, which lead me to realise who these people were. The most significant change I have noticed since beginning the program has been that my clothes are loose/too big. Since starting to work with Raji, people have started to see that I lost weight. I have lost 15lbs so far. Raji has helped me stay focused on positive thoughts and positive people/friends in my life. Raji makes you aware of what you eat really does affect your body and mind. I would recommend Raji to anyone that is serious about making changes to their life, for the better. The choice is yours.
Raji is dedicated to serving the over 40's. She has a very peaceful and relaxed way of making you feel comfortable with the process of improving your health and vitality. Through this process of unearthing, she gives you a lot of information to think about and come up with new ways of eating that can help with whatever issues you are trying to resolve. I love that Raji was so knowledgeable, warm and helpful in guiding me to the best choices to make for my life. This was indeed an eye-opening experience toward making changes that benefit me and what I want out of life. What I gained from working with Raji has exceeded my expectations, and I would highly recommend her services to people in their midlife looking to better their lives.
Raji encouraged and supported me in trying new and different approaches to diet and nutrition that I had never tried before. I now have 360-degree awareness of how nutrition helps all aspects of your life, not just health but wellbeing & fitness as well. My prime health goals were lowering my blood sugar levels and improving my moods and sleep patterns. By working with Raji, through regular meditation & pranayama, I was able to lower my blood sugar levels. Not only that my mood swings improved and I am sleeping much better. I was astonished at how she was able to coax me to change my life for the better; to guide me through challenging things when it was not working and empowered me to think of ways I could be happier. I benefited a lot from Raji's coaching.
After several failed attempts at exercising, gym hopping, wasting thousands of pounds on unused membership fees & with over the past 10 years, it was refreshing to finally get to work out with Raji. Her unique in her approach by providing me with a customised exercise plan, i.e. running & strength training combined with a well balanced and comprehensive nutritional program that makes total sense and is easy to follow! Raji got to know me on a personal level to understand what drives and motivates (or demotivates) me, which is one of her best qualities. Over the past year, she has not only become a good friend of mine but someone I rely on not just for personal training but as my "life" coach for getting through the "day to day" trials and tribulations.
50% Off $27 for Founder Members only until 15th September. $13.50 Only!!
Who is this for?
Women & men in their 40's & 50's who want to lose weight without dieting.
It is for women in their midlife who want natural way of lowering their perimenopausal & menopausal symptoms.
This is for men & women who want to reduce anxiety & stress.
This hub is for men & women who want to feel more energetic & fit.
This hub is for men & women who want to improve their self -confidence & feel good about themselves.
This is for midlifers who like to look & feel good & younger through natural lifestyle changes.
This is also for midlifers who are interested only in one specific aspect of health e.g. beginners running coaching, weight loss or stress reductio
Who is this not for?
Anyone who is after a crash diet to lose weight quickly
This is not for anyone looking for medicines other forms of drugs to improve their fitness or wellbeing.
This is not for anyone looking for products to enhance their appearance.
This  is not for anyone looking for the 'woohoo' type transformation.
This is also not for anyone looking for spiritual transformation.
If you have any more questions or need clarity, please send an email to [email protected] and will respond to you as soon as I can.
50% Off $27 for Founder Members only until 17 th September. $13.50 Only!!Using CoUPON CODE 'HALFOFF'